You wanna know what lights me up?
Making mamas feel, own and celebrate their journey! I am dedicated to helping you make informed decisions for yourself and your family by being authentic, sharing my expertise and simply by loving you so that you are empowered to be the best mom you can be. If I can be that permission granter in your life that whispers: "you are the best mom" while the rest of the world is provoking doubt.. then I'll consider my job well done.
So, who is Dr. Ashley? Well, along with being a chiropractic expert in conception, prenatal, and pediatric care I take pride in being your resource to answer your questions about a healthy pregnancy from exercise & stretching to diet & supplements to smart & clean product use. If it's not my area of expertise I can connect you with local resources &/or share my unlimited data files of information. This is my passion (and my curse) as I am constantly educating myself to be your best resource to better health.
How did I get here? Well, growing up as a small-town farm girl in Ipswich, SD I always worked hard and tried to be the best at everything I did. My father is a hard-working man that raised cattle and my mother is a saint who is a retired nurse. When I was in early middle school, my father began to have major health issues due to spending his life around farm chemicals. As our family struggled through diagnosis and treatment options, it was my respect for my mother's nursing career and my desire to help my father that drove my interest to the medical field.
With my dad regaining his health through changes in environment, diet & supplements, naturopathic & chiropractic care and my mother's experience with traditional medical practice, I gravitated to a Doctorate in Chiropractic so I could learn anatomy & physiology and how amazing the human body is if treated properly. In my studies to be a chiropractor I was exposed to pregnancy and pediatric care and the light bulb came on. THIS IS THE MOST IMPORTANT PLACE TO START CARE! At the very beginning of life.
My passion & drive is for every mama to have the opportunity to start out with a healthy pregnancy, have the natural birth they desire, and to feel confident making informed decisions for their family moving forward. And that has been my focus since graduation.
After over 10 years in practice I am blessed to have such an amazing group of women pass through my doors. Some mamas I have seen through each of their pregnancies and now treat their children. Inside the four walls of our office it has become a beautiful community of strong women that allow me to share experiences and education to make us all the best moms we can be.
Is this your 1st, 2nd, 3rd or 4th pregnancy? It's never easy. Every pregnancy is different, but making educated decisions throughout your conception, pregnancy and delivery will always improve the health of both you and your baby – plus minimize the stress of pregnancy.
I always hear: "I wish I would have seen you with my first child!"
If you have not been to see us yet then please do, we would love to have you share your story, experience, and questions. And if it's been awhile don't be a stranger. Drop by and let us know how you and your family are doing. Can't wait to hear from you.
xo, Dr. Ashley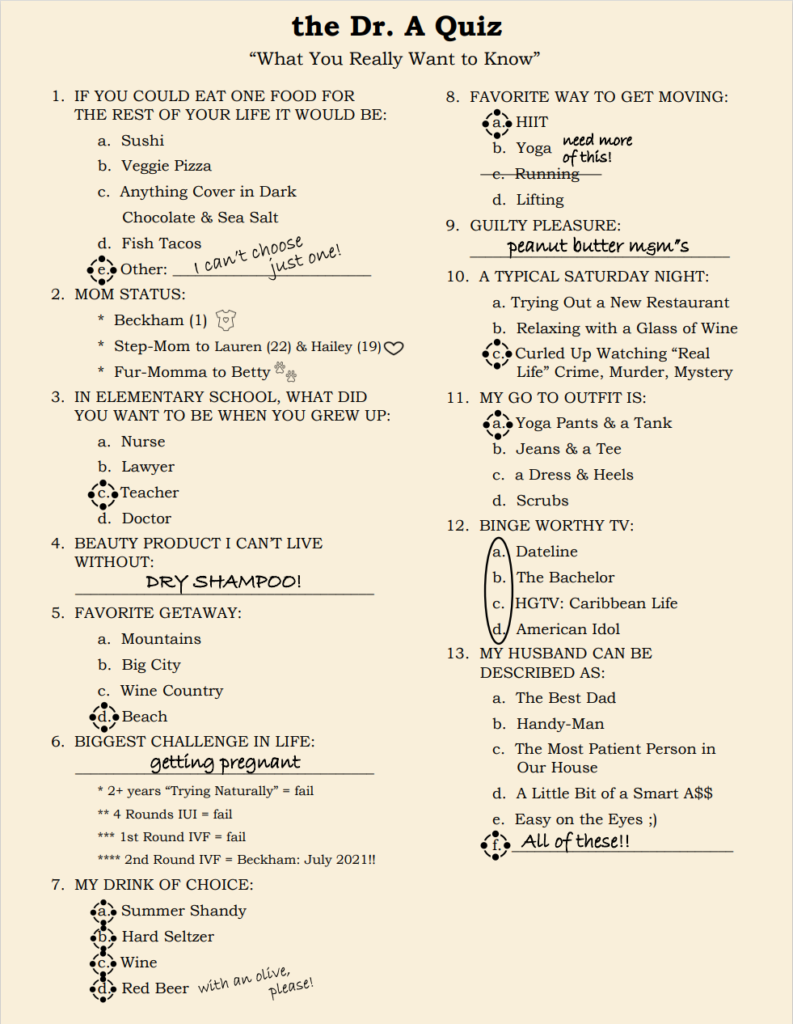 Creds
Bachelor of Sciences with a major in Biology and minor in Chemistry – Presentation College
Doctorate of Chiropractic Medicine– Northwestern Health Sciences University
Certification from the Academy of Chiropractic Family Practice and the Council on Chiropractic Pediatrics (C.A.C.C.P.) I am one of the few Doctors of Chiropractic in South Dakota that has earned my C.A.C.C.P. This curriculum is extensive training in pediatric, pregnancy, pre and postnatal care, as well as, craniosacral therapy for infants and children.
Certified in the Webster Technique This technique is used as a safe means to restore proper pelvic balance and function during pregnancy. A large percentage of pregnant women experience back pain during pregnancy, due to structural changes that occur to pregnant mother's body and to the rapid growth of the baby.
Spinning Babies Aware Practitioner I have been trained to address soft tissue influences on fetal position during pregnancy. This protocol allows more comfort in pregnancy, spontaneous change to a more optimal fetal position and progress during labor.